THE GREAT ART JUMBLE
THANK YOU to all who came down to THE GREAT ART JUMBLE
over 250 people came into into the wondrous Cube Building to see it transformed into a jumble style art sale 2,000 pounds passed through the till, 45 cakes were eaten and over a 100 works of art was bought, seen, loved and even made….
WE ARE DELIGHTED TO ANNOUNCE NEW ARTISTS FEATURING WORK AT THE GREAT ART JUMBLE
Danny Wainwright, Viv Baker, Danny Capozzi, Ciara Phelen, Lucie Sheridan, Teneya Steed, Raisa Veikkola, Lady Lucy, Bryony Budd, Dan Buzzo, Alex Wright, Heath Bunting, Leah Lloyd, Anna Lucas, Flora Parrot, Spike Print Studio, Simon Webb, Verity Keniger and Aurelia Lange
we have a unique collage by michel cupid, beautiful tour posters by Melvyns and Jack Knife curations of music prints.
We are so excited!
See you tomorrow!
Oyez Oyez Oyez! Hear Ye Hear Ye!
Handmade by his own creator, Mr Pete Lord from Aardman Animation Studios especially for HKKP.
You can place your bids at THE GREAT ART JUMBLE on the day, the 25TH September, or by email at haitikidskino@cubecinema.com
We will announce the lucky owner at the HKKP Christmas Fete in December, and blog the weekly bids.
All proceeds go to HKKP. Roll up and place your bids!
We are delighted to announce new artists featuring work at THE GREAT ART JUMBLE
Danny Wainwright, Viv Baker, Danny Capozzi, Lucie Sheridan, Teneya Steed,Hannah Waldron, Raisa Veikkola, Lady Lucy, Bryony Budd, Dan Buzzo, Alex Wright,Heath Bunting, Leah Lloyd, Anna Lucas, Flora Parrot, Spike Print Studio, Simon Webb, Andrew Mania, Ben Newman, Tamany Baker, Aaron Sewards, Francois, Rozi Plane, and the fabulous Adam Faraday.
See you on Saturday! get there early to get your prints before they are snapped up!
Bristol artists, Tom Bugs is building us something super magic from the wonder-fueledBug Brand My Two Toms have music, films and T-shirts on offer check it out here
Excited to receive some beautiful prints this week from
Jen Collins
that will be on sale next week.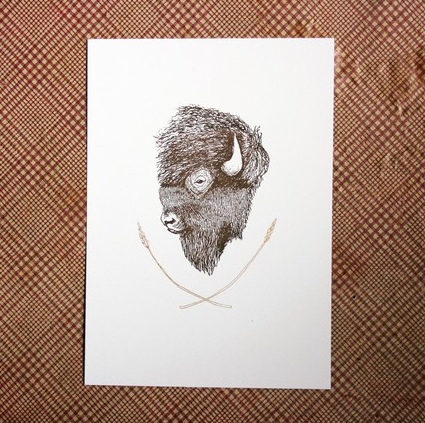 Leah Gordon has kindly donated a signed copy of her book KANAVAL : Vodou, Politics and Revolution on the Streets of Haiti.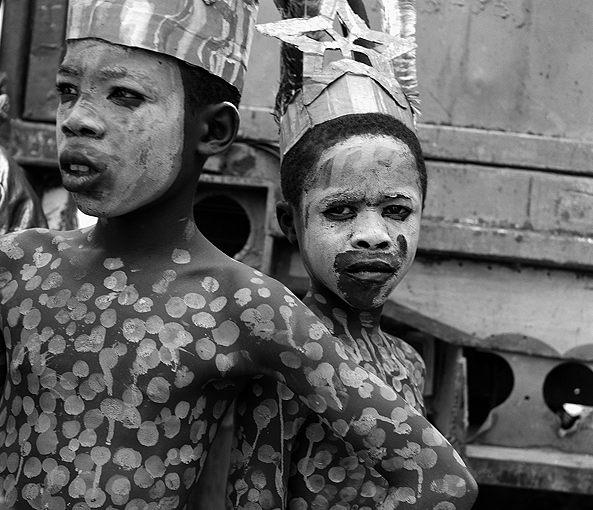 WE ARE EXCITED TO ANNOUNCE THAT AN ORIGINAL HANDMADE MORPH WILL BE JOINING US ON SALE AT THE GREAT ART JUMBLE !
Morph is handmade by his creator, Pete Lord at aardmans, especially for THE GREAT ART JUMBLE… its a real coup…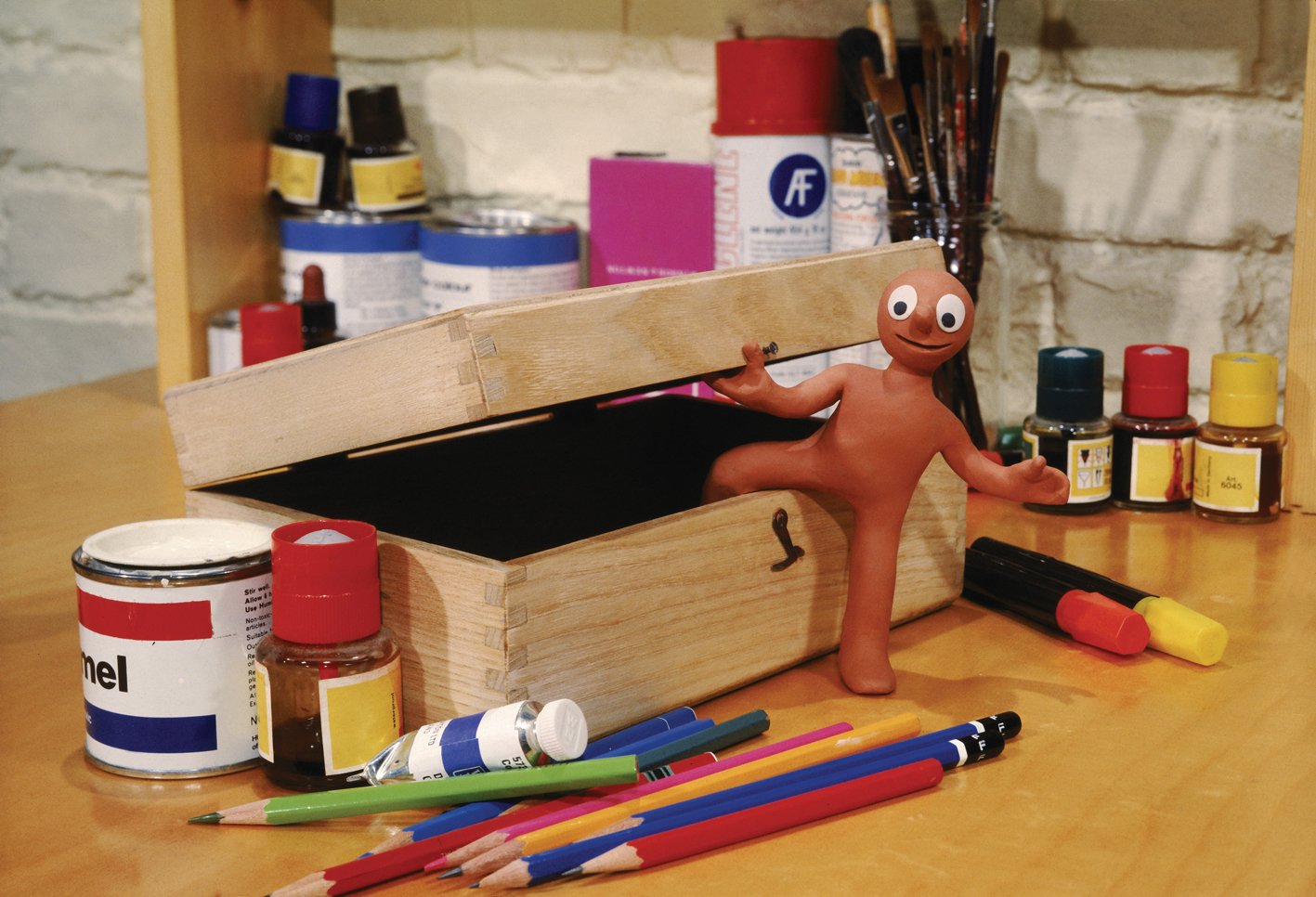 picture credit:aardman animations
The HKKP are hosting THE GREAT ART JUMBLE fundraiser on the 25th September at the CUBE from 12- 5 pm , selling original screen-prints, drawings, posters and pieces , alongside tasty cakes and treats and kids workshops.
Join us for a day of fun and creative extravaganza!
We have a great list of artists already contributing to the day including aardmans, spike print studio, motorboy, aaron sewards , lady lucy, ben newman, francois, ciara phelen, verity keniger, hannah waldron, jen collins and many more!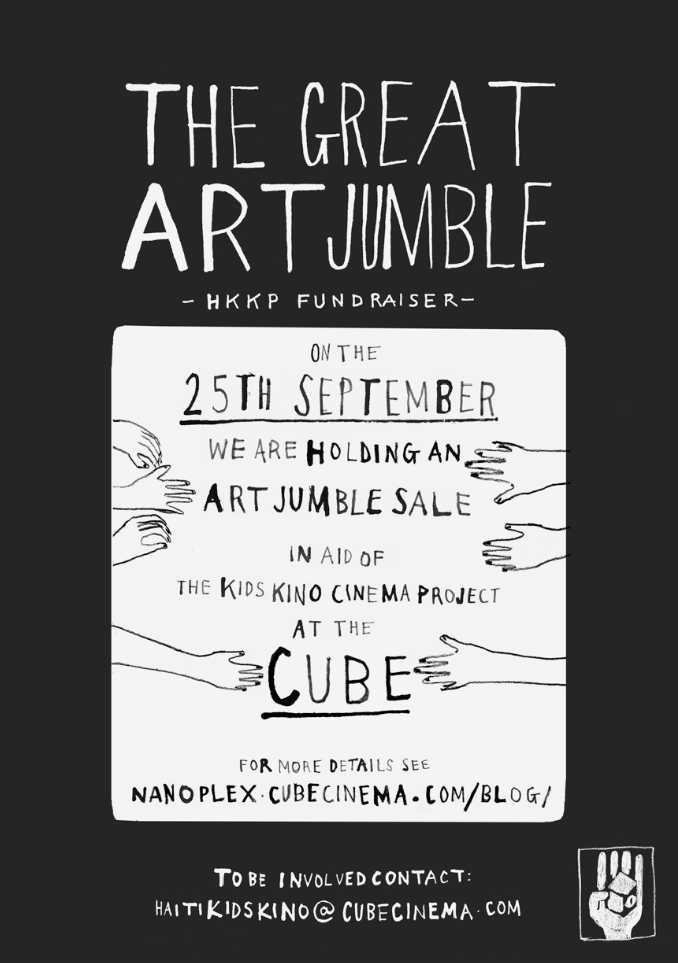 SHAMBALA
Come down to the Qu Junktions tent while the music's not on to find out more about our work in Haiti. We will be screening some of the films that were popular with the kids out there, as well as running animation workshops for the children here.
We will also be showing some of the 'digital postcards' that Haitian kids filmed themselves out in Haiti and children at the festival can record their own messages which we will take out to Haiti to show to kids there on our next trip.
FRIDAY 4pm-5.45pm
SAT & SUN 11am-1.45pm
THE GREAT ART JUMBLE
Bristol is full of international artists whom take influence from the very local to the overwhelming international.  Profits from this sale of art pieces (in all shapes and forms), in jumble style, allows these fine artists to help send the next group of intrepid explorers to Haiti to set up a mobile cinema project for children.
This curated set of art works, pictures, photos and thrift should be in your range.  Some highly desirables will be hung and priced accordingly (the £1000 mark range) others will be snapped up for a couple of pounds.  Peruse the prized works of  Andrew Mania and Ben Newman, Sony award winning photographer Tamany Baker and Adam Faraday, Jerwood collected Aaron Sewards, the infamous MOTORBOY, musicians such as Beardyman, Francois and Rozi and core cube artists such as Lady Lucy, Kayle Brandon and Mr Hopkinson.  Aardman's creator, Pete Lord, is making a special, hand made Morph for the HKKP sale, while Annabel Other offers up a selection from The Bristol Art Library gift shop and you can snap up prints from Spike Print Studio, some QuJunktion limited edition posters and Barn Nova artists postcards (by Kath Bloom, Dudley Sutton, and others).
And there's so much more still to be announced.  Cakes, raffles, live music and children's art activities all day.
Come rummage.  Fill you boots for an excellent cause.
PLANS
We have events planned at the Arnolfini, Shambala, Spike Island and other weird and wonderful spaces over the summer. Events include projecting films for children, film and animation workshops, as well as providing a cake, T-shirt or balloon or two.
All events raise funds and awareness for the work of HKKP. Come along, get involved, spread the word, watch this space…
TRADITIONAL FETE ON PECKHAM RYE (SOUTH EAST LONDON): HKKP FUNDRAISER, SATURDAY 4 SEPTEMBER 2010, NOON – 5PM
Come down to Peckham Rye fun a fun-filled, action packed day of events.  Suitable for all the family.   HKKP table will be offering:
• Badge making
• Mask making
• Face painting
• Extra special HKKP Tshirts on sale designed by Lady Lucy
• Red Balloon sale
• Jam and Chutney sale
All profits from this table will be donated to HKKP.
There will also be other stalls selling a wide range of products, the famous Dog Show, Fancy Dress competition, Delicious home made food, Beer and Pimms tent, Sack and Egg & Spoon races, Tea tent, Books, Plants, and so on. The fete will take place at the southern edge of Peckham Rye Common near the end of Barry road accessed via Strakers Road.  Whilst your in Peckham, why not take a trip to FRANKS the pop up bar/gallery on the top of Peckham's finest multi-storey car park.  Well worth a visit!
Look forward to seeing you there!
ARNOLFINI CHILDREN'S FILM WORKSHOP AND SCREENINGS (BRISTOL):
HKKP FUNDRAISER, SUNDAY 4 JULY 2010, 11 AM – 5PM
Come see the Haitian children's films, make some fun stuff that will travel all the way to Haiti, eat cake and kick a balloon at the Arnolfini.
A magical Zoetrope animation workshop for children to make their very own cartoon to watch on the big screen!
Screenings of the beautiful Hedgehog in the Fog, Kirikou and the Sorceress & The Red Balloon; all favorites in Haiti with our mobile cinema
Extra special HKKP Tshirts on sale designed by Lady Lucy, Cakes and Balloons, just for HKKP. All this for a suggested donation of £1!! All profits will be donated to HKKP. Bring family and friends.
THE CUBE AND NANOPLEX PRESENT ALL AGES GIG WITH THE DAGGER BROTHERS 16TH MAY 2.00 PM- 4.30PM, £ 3.00 CHILDREN / ADULTS £ 4.00
The Daggi Boys return with a show made specially for its Nanoplex audience. Expect surprises and fun, including an onstage dance class. This event is a fundraiser for Haiti Kids Kino Project and we will be showing some muppet show, John and John and Haiti digital postcards.
2.00 pm Muppet Show
3.00 pm The Daggi Boys with dance class
4.00 pm John and John / Haiti digital postcards
NANOPLEX & HKKP PRESENT THE CHILDREN'S FILM AND ZOETROPE WORKSHOP 1ST & 2ND MAY 1PM-5PM , SPIKE ISLAND OPEN DAY , £1 DONATIONS
Come along and meet the people behind the HKKP, see the Haitian children's films, and make some fun stuff that will travel all the way to children in Haiti
* A magical Zoetrope workshop for children to make their very own cartoon to watch on the big screen!!
* A chance to make a digital postcard to show children in Haiti
* A screening of the beautiful animations Hedgehog in the Fog and Michel Ocelot's Kirikou and the Sorceress – both favorites in Haiti with our mobile cinema
HAITI KIDS KINO PROJECT FUNDRAISER WITH THE HURT LOCKER (CERT 18)
13TH APRIL 8PM AT THE CUBE, £4 ONLY
The Hurt Locker is a welcome return from acclaimed director Kathryn Bigelow (The Weight of Water, Point Break), and is based on a sharp script by Mark Boal, a journalist who was attached to a bomb squad in postwar Iraq.
All evening: cake stall, all funds to the Haiti Kids Kino Project.
'BE A BUNNY!' NANOPLEX EASTER FUNDRAISER
4TH APRIL 2- 5PM , £3 CHILDREN/ ADULTS £4, SUITABLE FOR ALL
Following on from the enormous success of Februarys Nanoplex, in which children in Bristol made film postcards to take to kids in Haiti, today we will be screening films Haitian kids have made for the Cube, along with the magical, cult children's classic, The Singing Ringing Tree. We will also show Encounter's short films, while children here can make new films for kids in Haiti.
There's cakes, tea, coffee, scribbling, even an easter egg raffle, perhaps a hunt, and all sorts of fun. Come as a bunny!
All for the price of £3 a head, this is a delicious, great Easter afternoon. Tickets on the door.
2.00 pm draw film postcards, make films
2.30 pm watch Haiti kids films
3.00 pm The Singing Ringing Tree
4.15 pm short films, making films, easter egg hunt
5.00 end
The Singing Ringing Tree
Francesco Stefani | Germany | 1957 | 74 min | Cert U
A prince, a princess, a quest, a strange land behind a waterfall, a huge goldfish, a tree that trills. The East German fantasy film that entranced and haunted a generation of British kids when it was shown on TV. See it on the big screen, its colour palette of turquoises and pinks beautifully restored.
HOW COME… PRESENTS A MULTI VENUE NIGHT OF MUSIC, FILM AND DJS 6TH MARCH, CUBE CINEMA AND THE CROFT, BRISTOL, 8 TIL LATE
with JOHN PARISH + GET THE BLESSING + THE MOLES + ZUN ZUN EGUI + SHOGUN KUNITOKI + MEN DIAMLER +AYE AYE + SPIN SPIN THE DOGS + World Beatz co-hosting the bar with World Beatz DJs + Chew Magna + Young Master + Fat Paul + The Janitor + a secret special guest. 6 March / The Cube (6-1am) & The Croft (8-3am) / £8 adv
As this is a multi-venue show, a ticket does not guarantee that you will get into the venue of choice.
Buy Tickets: 
- BRISTOL TICKET SHOP
– THE HERE SHOP, Stokes Croft (in person)
For more info: www.qujuktions.com
ALL PROCEEDS GO TO The HAITI KIDS KINO PROJECT
DANGOSIAD BAFTA CYMRU SCREENING: WOW HAITI KIDS KINO CHARITY FUNDRAISER 10TH MARCH, CHAPTER HOUSE, CARDIFF
A special event and screening of 'Crazy Heart' on Wednesday 10th March 7.30PM, Media Point at Chapter Arts Centre in Cardiff Wales. The event is part of WOW Film Festival and we have a great evening lined up to support a very important cause: The Haiti Kids Kino Project. www.wowfilmfestival.com
NANOPLEX PRESENTS, KATH BLOOM COMES TO THE CUBE & CHILDREN'S WORKSHOP 21 FEBRUARY, CUBE CINEMA, BRISTOL
£8 for joint ticket Kath Bloom and Nanoplex Haiti Fundraiser £4 per child and adult for only Nanoplex Haiti Fundraiser
Children's afternoon cinema and workshops, including short and long films, demonstrations on how to project in public spaces and making film postcards for Haitian children, followed by extraordinary evening gig by blues/folk legend  href="http://www.qujunktions.com/asp/main.asp?style=gigs">Kath Bloom
KIDS KINO CLUB includes – Screening Azur and Asmar- The Prince's Quest (2.15PM): : Outdoor projector and children's film workshops : : Enclounters Shorts for Children : : The Red Balloon (5.15pm) : : All day: cake sale, raffle (win an afternoon at the Cube with your favourite film)