Over the weekend we had our biggest audiences so far for this trip – up to 400 children and adults a night….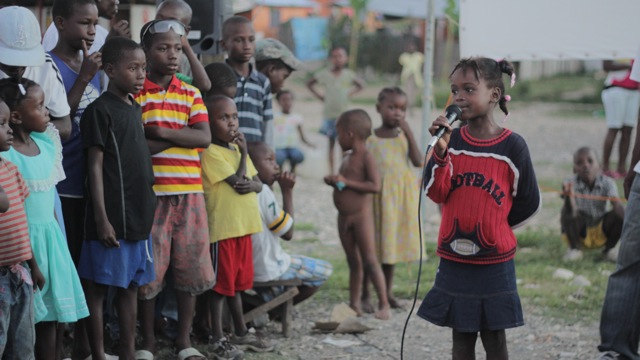 Our MC –  Junior (in the baseball cap) – did an excellent job of organising a big crowd of very excited kids for the pre-film open mic singing and rap competition…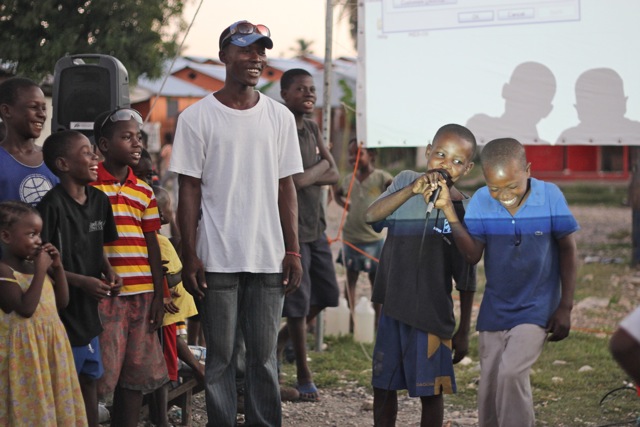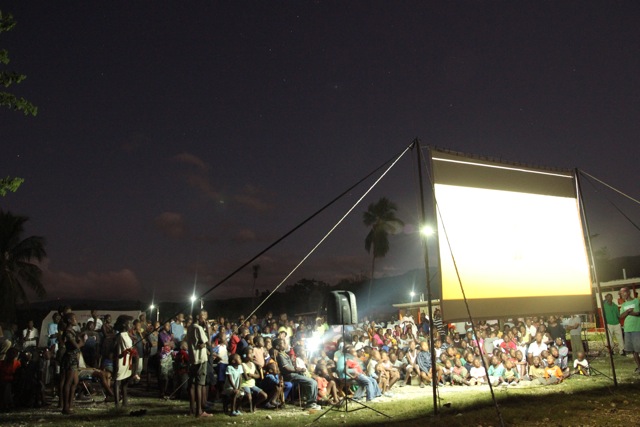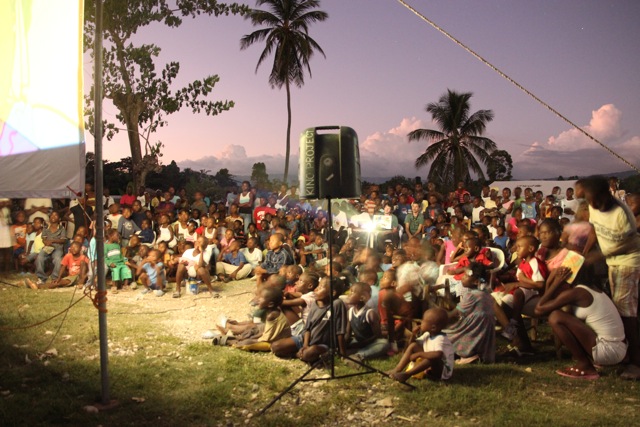 Tuesday is going to be our last night in Jakmel – we'll be taking the cinema out of town to a little rural camp in the countryside.  Then on Wednesday we're off to Leogane for our last week in Haiti.