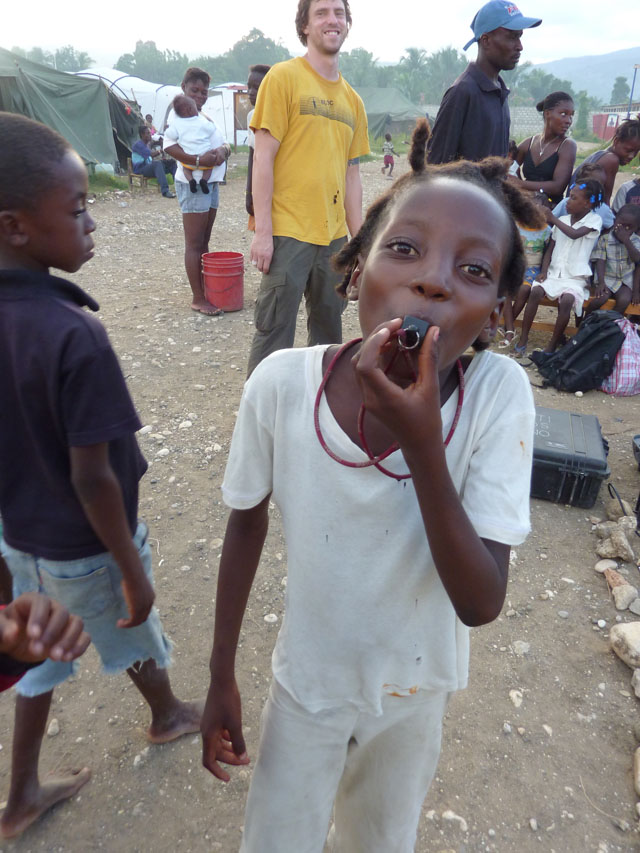 whistle posse!  Its our last night in Haiti, and we're back in Port-au-Prince, ready to head to the airport tomorrow morning… here are a some favourite memories from the trip…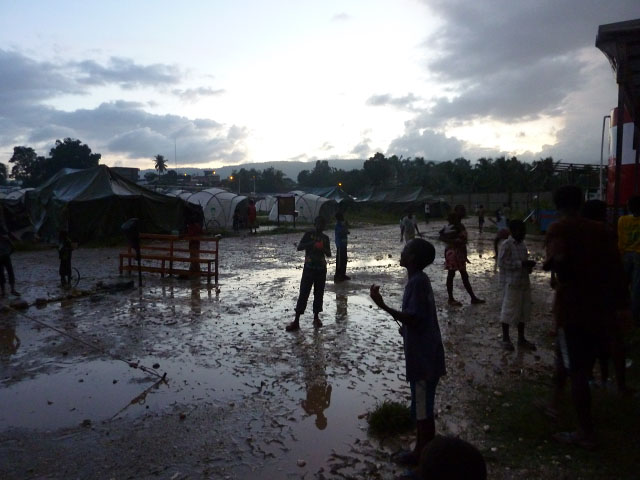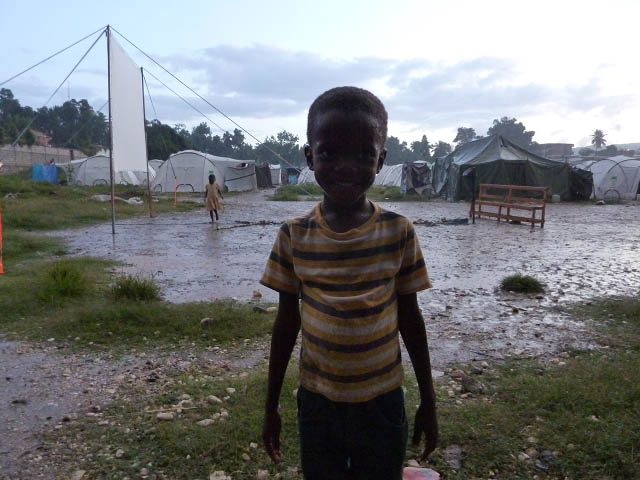 There's a popular saying here that Haitians are like sugar – they disappear in the rain.  Our trip's been at the end of the rainy season so we experienced a few sudden downpours.  But the kids didn't mind getting a bit wet –  One of our best shows was when we were rained out and decided to put up a makeshift screen in a lean-to… ending up with an explosively excited and very appreciative audience packed into a very small area.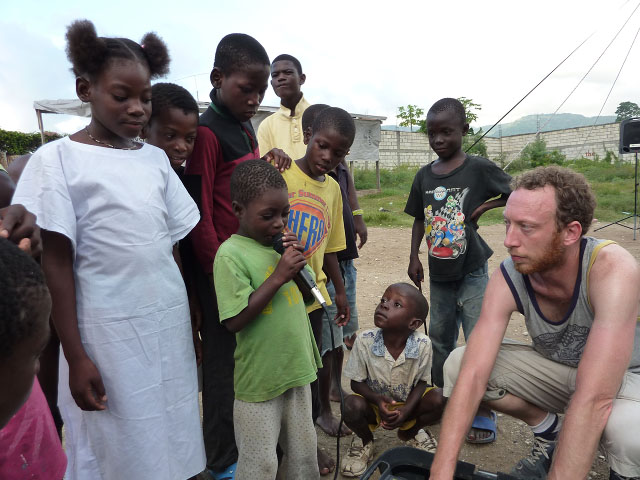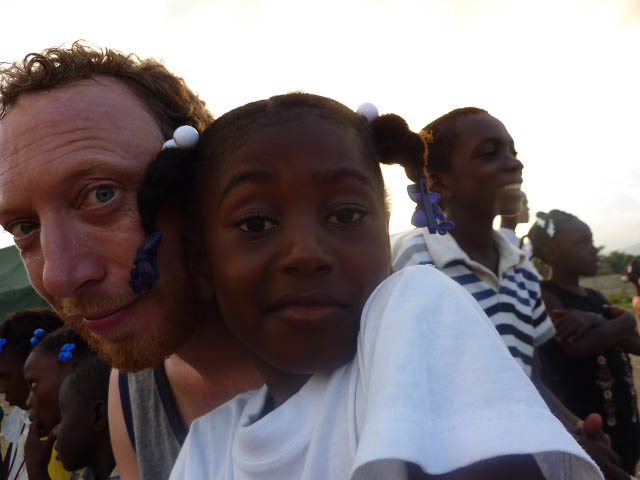 G. hanging out with future pop stars… definitely our best memories are going to be the larger than life characters we met in Hait – Jean Michel, Junior, Tracey, Berlynne, Roosevelt, George and especially the kids  in our audience…  we salute you!