On the 17th of feb, for the final kids screening at camp Pacchiant we joined forces with a theatre crew, bringing to the camp a Poi making workshop and performance. This idea came out of a chance street meeting with Jessica Tea Faerie an expert in the art of Poi.
Jessia arrived, bringing the rest of her motley theatre crew, a US group of Rainbow Gathering veterans.  We met Aaron who's been living here for 2 years and runs an independent arts space in the centre of Jacmel, Ciccone a DJ who's trying to bring UK hardcore electro dub-core to the people of Haiti and Marissa who's making a film of their escapades.
The workshop was frantic, brilliant and exciting with the kids making poi sets out of recylced materils and then trying them out with Jessica giving playful demonstrations of all the ways to swing them. It looks like camp Pac Caif houses some Poi naturals…. Later we showed the Poi films and Jessica preformed a fire poi dance to an enthralled audience, the evening was capped with cheers for Kiriku !
Jessica really loved the experience and talked about returning to the camp to carry on what we started, thinking about new connections developing through our work here is comforting and inspiring thought.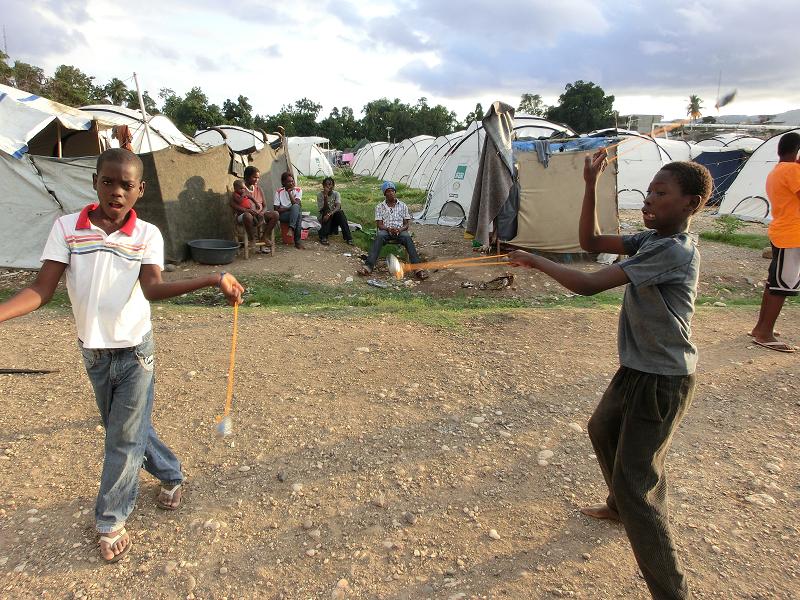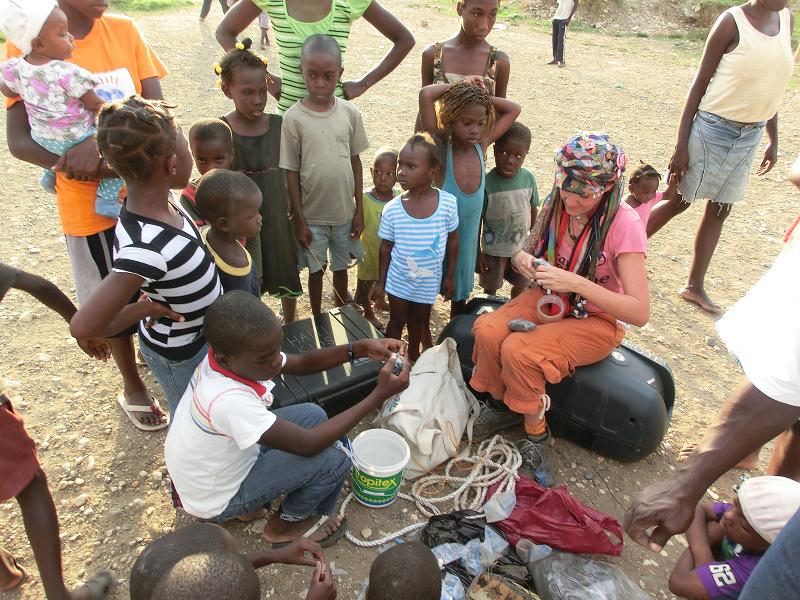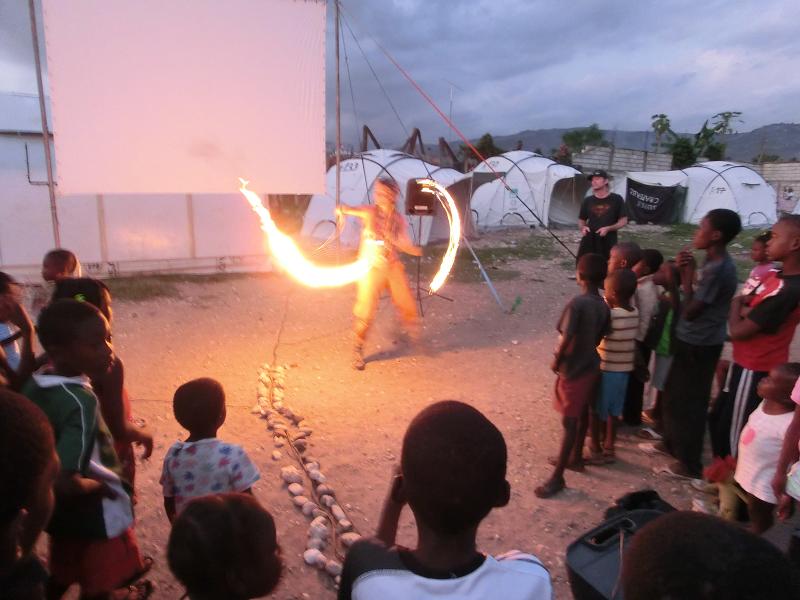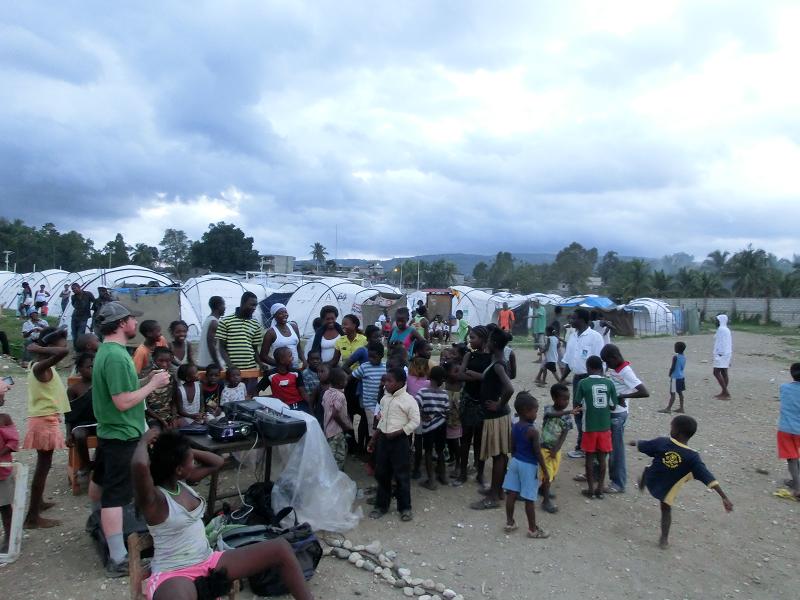 ….on the way home we ran into our first glimpse of the weeks epic and wayward karnaval extravaganza.