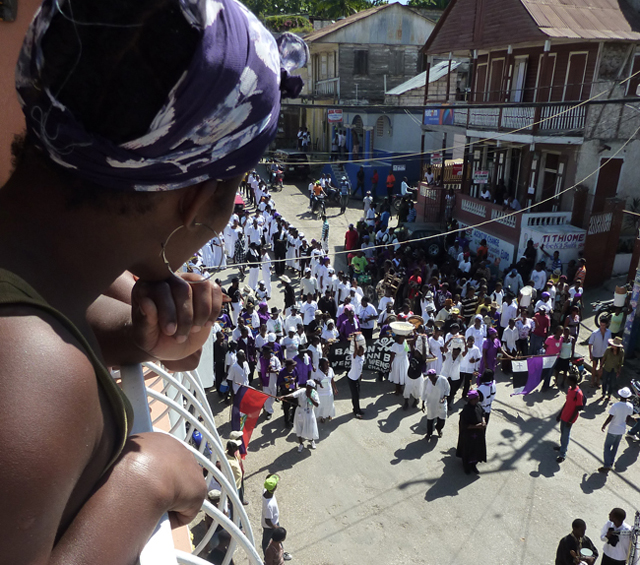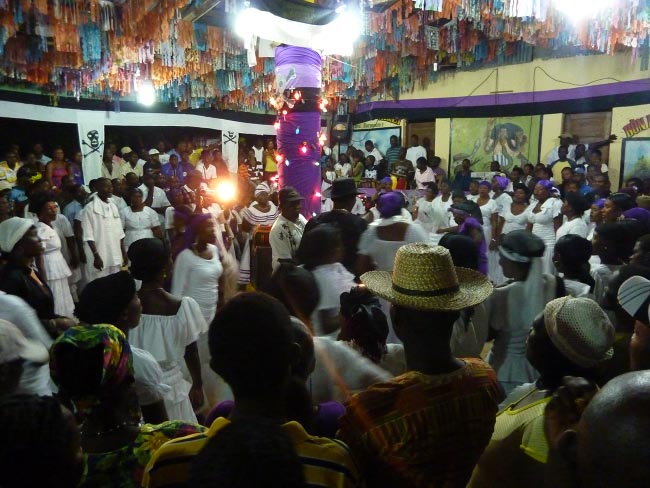 This week it was Ghede, the celebrations around the vodou day of the dead, and on Wednesday night we went to a vodou ceremony.  Back in January HKKP put on a night of films about Vodou at the Cube Cinema as a fund raiser for this trip – and also to try and  counter balance the misleading image of vodou that has been spread by Hollywood mythology around the world. In fact vodou must be one of the misrepresented religions in the world…
Our experience on Wednesday was one of social celebration with drumming, singing, dancing… (and quite a lot of rum).
If you're interested in finding out more about Vodou, two films we'd recommend searching out are Laurence Magloire's Des Hommes et Dieux, and Maya Derren / Teiji Ito's Divine Horsemen.